Holding Tanks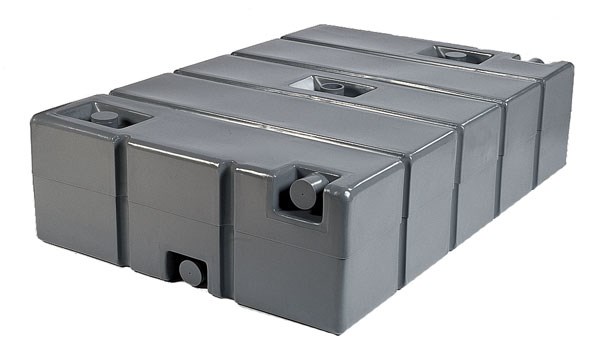 Our Mobile Holding Tanks offer comfort, convenience, and reliability to your office or event. These high-quality tanks are designed to offer dependable freshwater with a flushing toilet to your guests or team.
The self-contained system relies on its own water source inside the trailer to run the toilet, and it drains into a holding tank outside the trailer. This space efficient design allows it to work with nearly any trailer size.
Consider reserving an office trailer restroom with a holding tank for your office or event. The flushing toilets and running water in the sink will be a hit with one-time users or repeat-users.
Ask about our Winterization Packages to protect your system from freezing and becoming damaged in cold weather.
Features:
Indoor plumbing with non-potable water without water or sewer hookup
Reliable on-demand water pump
Translucent tanks to monitor water level
Space-efficient design
Same-day installation
Hassle-free delivery, setup and pick up
Additional Options:
Hot water sink with potable water
On-call service
Winterization Package
Requirements
One 15-amp 120-volt electrical circuit per office trailer, which must be installed prior to installation.
Minimum 18″ clearance underneath office trailer for waste holding tank.
Specifications:
Waste Tanks:
Capacity: 100 – 300 Gallons
Height: 12″ – 18″
Length: 4′ – 8′
Width: 4′ – 5′
Water Tanks:
Capacity: 55 – 100 Gallons
Height: 34″ – 60″
Diameter: 24″
Looking for a quote? Call 1-302-858-2653.